New Academic Building Project
Why donate?
University education today has to fully reckon the impact of visual culture, the wide application of digital technologies and the rise of creative industries in the social, cultural and economic developments of the 21st Century. Print media is replaced by Internet media, especially YouTube, and traditional writing by photo essay and video essay. Thinking has to be not just critical, but also visual. Put simply, we are in a world of moving images, which testifies truth by the experience of sight. For students who grow up in a generation learning not simply from written texts, but also very effectively in a combination with visual images, they are essentially visual in thinking and expression.
As a forward-looking institution in preparing students for the future, HSUHK is committed to providing an education that caters for careers in emerging fields that require multiple skills, especially in audio-visual and artistic production.
Besides, given that the number of students and academic staff have drastically increased over the years, spaces for student teaching and learning such as multi-functional rooms and venues become a pressing need to catch up with the rapid development of HSUHK. Therefore, HSUHK has decided to embark a New Academic Building Project which will provide sufficient and premium activity spaces for students' diversified development.
Your contribution and participation are welcome in the master plan for the future success of HSUHK.
Introduction of New Academic Building—The Creative Humanities Hub
The new academic building intended for use by the Creative Humanities Hub is planned as a 5-storey environmentally and sustainability-conscious construction located between the oldest section of the campus and the more recent developments, connecting "the old with the new" in both a physical sense and a metaphorical way.
To better serve the society in the 21st century, HSUHK strives to nurture students with outstanding skills in "Digital Storytelling". Thus, the Creative Humanities Hub will house a Gallery, Multi-Media Editing Lab, Multi-Purpose Digital Studio, Lecture Theatre, which will be equipped with cutting-edge lighting and sound system, animation, computer, graphics, and video editing-production facilities. Academic offices will be resided in the upper two floors where staff can meet with students for in-depth interflow.
New Academic Building Facilities
Gross Floor Area of New Academic Building  : Approx. 3,100 m2
Multi-Purpose Digital Studio & Lecture Theatre : 700 m2
Multi-Media Editing Laboratory & Gallery : 300 m2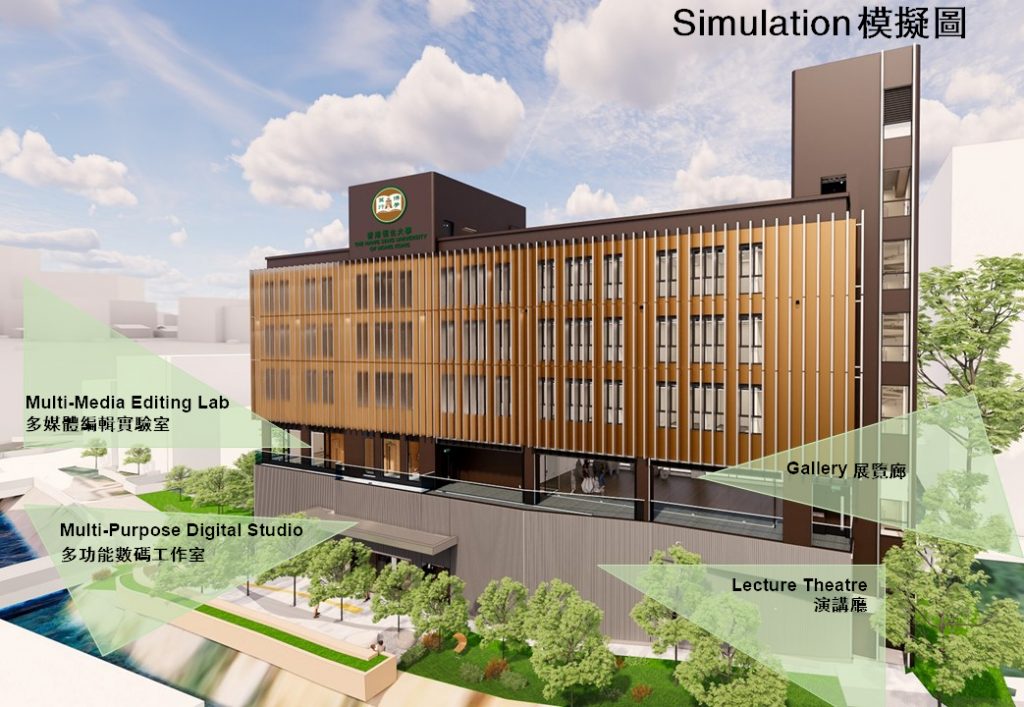 Project Timeframe
The construction work started in December 2021. It is expected to be completed in late 2023.
Budget and Fundraising Target
The total building cost for the new Academic Building Project is estimated to be over HK$ 185 million. It will be the generous support from HSUHK students, alumni, staff and friends to make this possible to develop a modern campus where students' needs could be met.
Message from Students, Staff and Alumni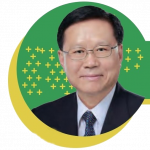 Professor Kwok-kan TAM
Dean of School of Humanities and Social Science
As a university, HSUHK needs to provide an all-rounded education to its students, balancing Business studies with Arts, Humanities and Social Science. The new building will provide state-of-the-art facilities for education in creative arts and humanities, which are industry oriented with great contribution to the economy.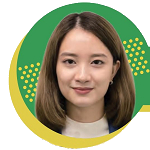 TING Cheuk-yin Gianni 
Bachelor of Social Sciences (Honours) in Asian Studies, Year 3
As an Asian Studies student in HSUHK, I am able to explore a wide range of academic and professorial domains, such as Asian literature and politics. The new building is going to be a hub that encourages a lot more cultural exchanges. We will have greater exposure to different Asian and even global cultures through various events held at a more spacious venue like there.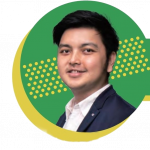 Mr Dicky YUEN
Chairman of HSUHK Alumni Association
HSUHK campus development aims to provide advanced teaching and learning facilities to its students. Alumni of HSUHK are cordially invited to play your part in the future of the University. In order to creat a better learning environment for our students, I would like to draw the alumni's support to the project and to the development of our Alma Mater.
Further Information
Advancement and Alumni Affairs Office
Tel: 3963 5169            Fax: 3963 5276
Email: aaao@hsu.edu.hk